Just what we needed!!! More high strength brews marketed towards the poor urban areas of New Orleans!! And if you think I'm wrong check out video number 1.
Notice their focus on the 10% ABV and the size of the can. I know it doesn't seem like they're focusing on the hood but I promise you they are. Watch this little promotional spot for Dog Bite in New Orleans.
Yeah. I really don't have much to say about this one. Let's just get straight to my review. Video style:
Beer:
Dog Bite HG Lager
Brewery:
Rock Wall Brewing. AKA Genessee Brewing
Style:
American Malt Liquor
ABV:
10%
Louisiana Availability:
Yes, unfortunately.
Score
: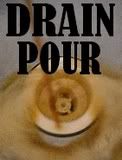 Cheers!
The Beer Buddha