So
7-11
decided it would be a good idea to hire someone to brew their own beer for them called Game Day. Sometimes this can be a really smart business decision. Sometimes creating your own beer can just be a huge waste of money. Especially when that beer sucks.
In the case of 7-11 I'm assuming some head honcho who pushes pencils all day and never actually steps foot into any stores saw how much money they were making from the big boys(Bud, Miller, Coors) and thought it would be a great idea to have a 7-11 beer. And then he looked and saw that most of his sales came during football season and thought they should call it Game Day. The one thing he didn't think about was the fact that macro beer sales are actually down and also that to sell beer it at least had to taste somewhat good. For 7-11 Game Day all I can say is...EPIC FAIL. Here is the reviews for both beers:
Brewery
:
City Brewing Company

Beer
: Game Day Ice
Appearance
: Pale yellow in color with a huge, rocky white head which dissapates very quickly. NO lacing present at all.
Smell
: Very sweet maltiness. Slight hints of cat pee.
Taste
: The 5.5% alcohol is noticeable. I taste corn, bread, malt sweetness.
Mouthfeel
: VERY carbonated and thin body
Overall
: Ok I have an appreciation for well done macro lagers but this one is not one. Honestly this is a drain pour for me. I wouldn't recommend this to anyone. Do not pass go, do not collect $200.
Score
: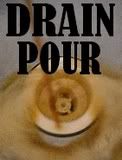 Brewery
:
City Brewing Company

Beer
: Game Day Light
Appearance
: very pale yellow color with a huge white head which stayed around longer than its Ice counterpart.
Smell
: Corn and malty sweetness. At least no cat pee.
Taste
: There really is no taste to it. I'm really trying here to detect something but... I got nothing.
Mouthfeel
: Very high carbonation but very thin and watery body.
Overall
: I tried. That's really all I can say. This beer has no value to add to the current beer market. Not even those who drink the big boys BMC stuff will appreciate this one because there is nothing to appreciate about this beer. I predict that this beer won't last very long.
Score
: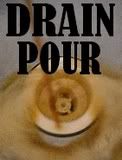 Cheers!
The Beer Buddha