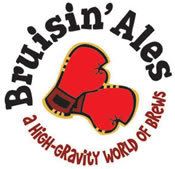 Bruisin' Ales, one of the premier beer stores in the entire South, is shipping beer. That's right, shipping beer!! If you are going to order beers please make sure you do it from these folks. Julie and Jason Atallah have worked really hard in creating one of the best beer stores in the South. They bring in great quality beers and work really hard to bring better beer to the South. They can get some great North Carolina brews from breweries such as Duck-Rabbit, Highland and Green Man Ales. Visit their website at http://www.bruisin-ales.com/. Here is an intro from their website describing their store:
Bruisin' Ales
, Asheville's renowned beer-only store, boasts nearly 700 brews from around the world (and around the corner). The small, colorful boutique shop in the heart of downtown is a treasure trove for beer lovers—specializing in Belgians, Belgian-style, American craft brews, and the very best from around the world. The unique bottle shop set-up allow customers to "Mix-a-Six."
Choose from the shelves or two coolers chocked full with a constantly rotating stock. A large selection of glassware, books, t-shirts, hats and other breweriana await. Visit the website for an
up-to-date listing
of available selections, as well as a
beer blog
and event calendar.
Join the mailing list
and get the early scoop of Bruisin' events.
Owned and operated by Jason and Julie Atallah since 2006, Bruisin' Ales has quickly become known in the beer world and was recently rated the #2 Best Beer Retailer Worldwide by
RateBeer Best 2008
. The store has been featured in All About Beer, BeerAdvocate magazine, Ale Street News, and Southern Brew News.
Awesome!! So check these guys out today and place your order!! I know I will!