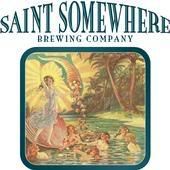 Beer: Lectio Divina
Style: Belgian Strong Pale Ale
ABV: 8.0%
Recommended Glassware: Snifter, Tulip, Oversized Wine Glass
Food Pairing: General: Apertif, Digestive Meat: Game, Salmon
Serving Type: 750ml bottle poured into a chalice
Appearance- This beer poured a nice murky, amber color with a HUGE fluffy off white head which stay around awhile. Lacing is present throughout the life of this beer.
Smell- Tons of fruit smells are present such as cherry, strawberry, plums and hints of apple. Nice malty breadiness is present as well.
Taste- Taste and smell are very similar here with the fruits coming through. The sweet and tart fruit flavors are well balanced. Nice maltiness in the middle which leaves a nice sweetness in the mouth leaving you wanting more.
Mouthfeel- This is a nice medium body brew with medium carbonation.
Overall- Overall this is a great beer made by a small brewery. It's an easy drinking beer with an ABV that leaves you with a warm feeling. The size of the beer(750ml)means you're drinking a fair amount of beer so you need to be in the mood to drink a lot or share with a friend or two. It's once again nice to see an American(Tarpon Springs, FL) brewery making some damn good beer.